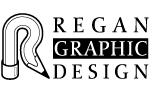 We Can Help Your Business Grow in 60 Days or Less!
Fill out the form below or click on the bottom button to find out how Regan Graphic Design can help your business grow!
Answer a few questions to help us help you!

Digital Marketing
Digital Marketing is dominating the world of selling to the public. How is your marketing doing?
Call Mark @ 732.539.0865 & see how we can help improve your marketing efforts.

Creative Branding
Your logo is your brand, the image of your company that your customers see first. How clear is your brand? Let us show you how we can make your brand stand out and attract more coustomers!

Print & Web
Combining print & web campaigns together is the most effective way for you to reach your customers.  It's like a one-two punch and together we can help you knock out your competition!

Design
Graphic design, is communication design made clear. It is the art and science of planning and projecting ideas and experiences with visual and textual content. Regan Graphic Design works to convey your company's personality to your customers.

Marketing
Marketing is the process of teaching consumers why they should choose your product or service over your competitors; if you are not doing that you are not marketing. Our goal is reaching out to the right people to increase your business.

Sales
Sales consist of subtle interactions, often done through your website, email, direct marketing and networking. It's anything that engages your prospect. Most the time your prospect has been guided to you via marketing efforts provided by Regan Graphic Design.

Bottom Line
The Bottom Line is that we will increase your web traffic using powerful tools and techniques to optimize your pages and your posts. We will help boost your website traffic and use email marketing to turn your website visitors into returning customers.